MCTE's Spring Conference
May 4 – 5, 2017
Holiday Inn & Suites
75 South 37th Avenue, St Cloud, MN
What's Your Story: The Tellers and the Telling
Keynote Speakers: Garrison Keillor, Alison McGhee, and Sun Yung Shin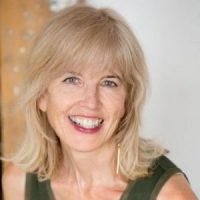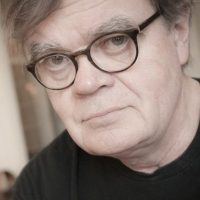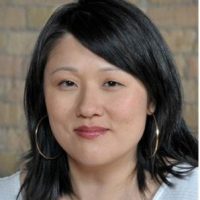 Registration NOW OPEN! Visit our registration page to join us, and don't miss out on this amazing line up of presenters!
---
Tentative Conference Schedule
Thursday, May 4, 2017
8:00 — Registration and Breakfast
9:15 — Speaker: Alison McGhee
10:30 — Breakout Session #1
11:45 — Lunch with Speaker: Garrison Keillor
1:30 — Breakout Session #2
2:45 — Breakout Session #3
4:00 — MCTE Social and Annual Meeting
Friday, May 5, 2017
8:00 — Registration and Breakfast
9:00 — Morning Writing Session: Creative "Autobiopoetry"
9:30 — Breakout Session #4
10:45 — Breakout Session #5
12:00 — Lunch with Speaker: Sun Yung Shin
2:30 — Scholastic Gold Key and Silver Key Awards
---
Storytelling is the heart of human communication. We understand everything by understanding its narrative. Like the air we breathe, story is ubiquitous, easy to overlook, and essential. Without story we cease to exist.
As English teachers, we are in the enviable position of using story to teach literature, writing, speaking, and listening. MCTE's 2017 Spring Conference puts narrative and storytelling at the center of our discussion. We are featuring three master storytellers as our keynote speakers– Garrison Keillor, Allison McGhee, and Sun Yung Shin–and we invite you to consider questions related to narrative as you prepare a conference proposal. For example, how might a renewed focus on storytelling make all of our students feel heard? How might a focus on hearing others' stories build supportive classroom cultures? What is our story as teachers and are we the ones telling it? How might good narrative writing support strong argument writing? How might recognizing narrative moves help our student read informational texts?
Check out past events and resources on our conference wiki.
---


Holiday Inn & Suites reservations can be made by calling the hotel directly at 320-253-9000. Refer to the MN Council of Teachers of English Block for a room rate of $91.95 per night. Reservations must be received no later than April 3, 2017 for the discounted rate.