MCTE's Fall Workshop featuring Jim Burke!
Monday, October 31, 2016
Minneapolis Marriott Northwest 
7025 Northland Dr N, Brooklyn Park, MN
Standard registration: $150
Early Service/pre-service teachers special rate: $50 (email Sandy Hayes at sjhayes8@gmail.com for code)
Late registration (after October 23): $170
8:00 A.M. – 3:00 P.M.
For more information on Jim Burke, please check out his website, linked here.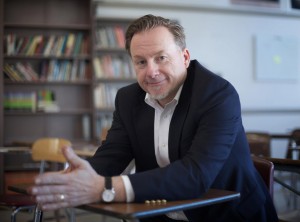 ---
Jim will assist teachers in examining their texts, assignments and materials through an analytical framework that focuses on the cognitive demands, alignment to standards, and degree to which students engage with the texts they read.
To fully participate in this interactive workshop, you are encouraged to bring your laptops or tablets as well as copies of reading response handouts, assignments, or activities you use with your students. Workshop site includes FREE wireless.
Registration includes MCTE membership, continental breakfast, and lunch. All registrations must be made through this site. You may pay by credit card or by sending a check.
Note: If you need interpreters or other assistive services, please contact Sandy Hayes: sjhayes8@gmail.com. MCTE cannot be responsible for payment of these services without advance notification. A room for nursing mothers has been arranged.